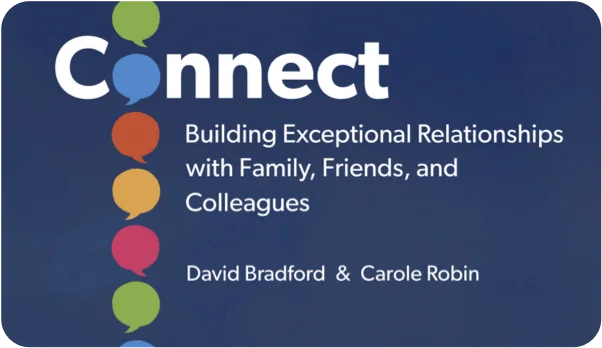 Length: 5 min
Former Stanford professors David Bradford and Carole Robin will teach us how to share our thoughts and feelings, address issues, and take our relationships to "Exceptional".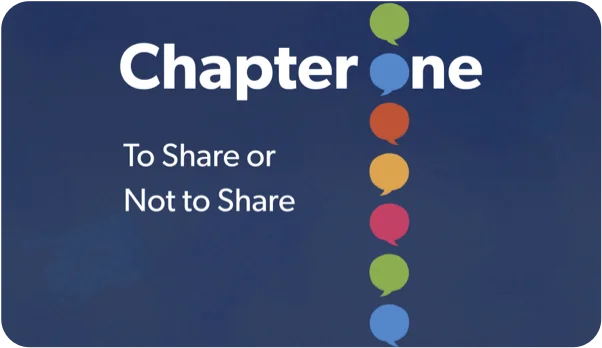 Length: 5 min
Knowing when to share our feelings can be scary. In this chapter, we look at the benefits of sharing, as well as how we can open up 15% more.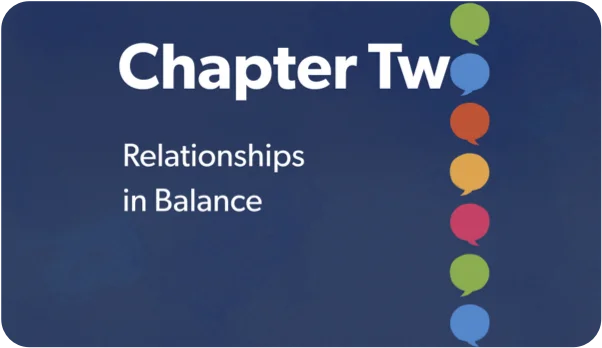 Length: 8 min
In order for a relationship to be balanced, each person must be willing to open up, and feel like their needs are being met.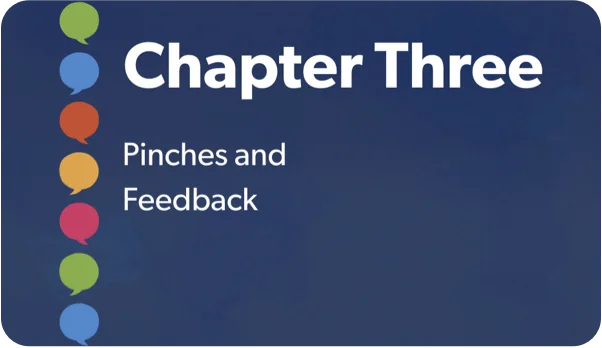 Length: 8 min
In this chapter, we'll explore the "pinches" that exist in every relationship, as well as the proper way to give and recieve feedback.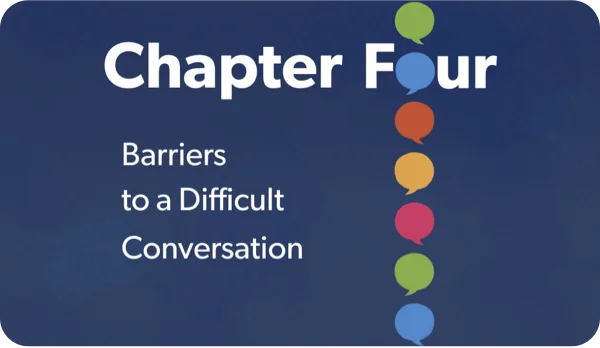 Length: 5 min
We'll look at how to bring both people to the table, in order to break a log jam.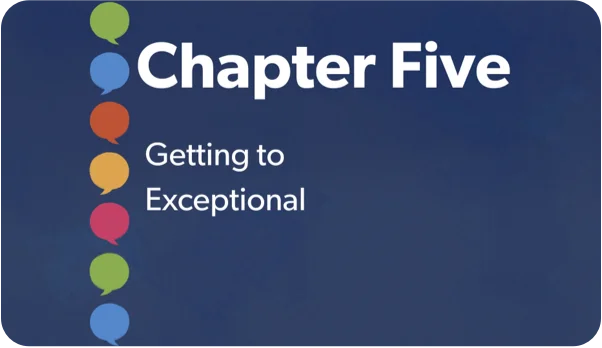 Length: 6 min
By exploring the final barriers that can impair a relationship, we'll see how to take it to "Exceptional".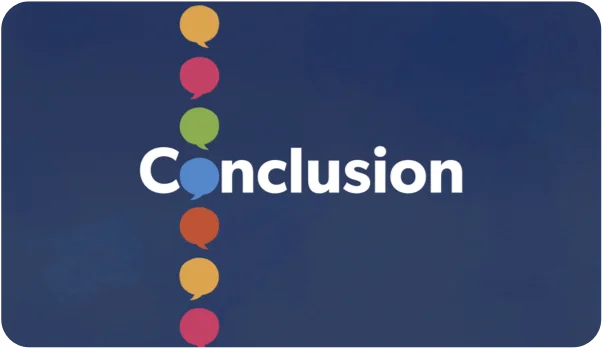 Length: 4 min
In the conclusion, we'll look at the issues that nearly ended David and Carole's relationship, and how they worked through them.
Unique insights
Gain unique insights by hearing stories
directly from the author and featured
interviews with book characters,
celebrities and experts.
Learn faster
Watch an entire book in under
an hour. Our brains process visuals
60,000x faster than text.
Retain more
We retain up to 20% of written
or spoken information, but up
to 65% of visual information.
In Connect, Carole Robin and David Bradford demonstrate that establishing solid connections with others is key to having a fulfilling life and becoming more effective at work. However, when it comes to building deep personal or professional relationships, a lot of people struggle to deal with the challenges that come up when we open ourselves to others. In this book, you'll learn how to take your relationships from surface-level to ocean-deep by making the most out of authenticity, honesty, and vulnerability—becoming more open to both offering and asking for help, sharing a commitment to growth, and dealing with your conflicts constructively. Connect is full of day-to-day relatable scenarios and insights backed by research. It is an essential book for anyone looking to improve their existing relationships and create new ones.